621 Skytop Rd, Suite 190
Syracuse, NY 13244
315.443.4652
Fax: 315.443.9227
parkmail@syr.edu
For interview requests, please complete our interview request form.
---
Director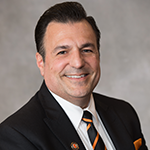 Joseph J. Carfi
Director
parkmail@syr.edu
315.443.5507
Cheryl Robillard, Office Coordinator III
315.443.5507
Karen Ryle, Financial Coordinator
315.443.4652
Field and Event Operations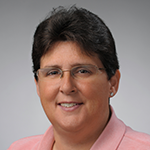 Deanna Bailey
Associate Director of Field and Event Operations
315.443.5507
Katie Suave and Melissa Corr Field and Event Supervisors
315.443.4596
Transportation
Brian Maneen, Transportation Manager
Nasir Thomas, Transportation Supervisor – Evenings
Transportation Phone Number – Please call 315.443.9113 during business hours
Customer Service and Parking Office Operations
Duane Dedrick
Office Supervisor II
315.443.4652
 Amy Maxwell, Office Coordinator
315.443.4652
Lanita Oliver, Office Coordinator
315.443.4652
Terrance Dullen, Office Coordinator
315.443.4652
Jared Gallagher, Office Coordinator
315.443.4652
Jamee Corsello, Accessible Program Administrator
315.443.1049
---
The contact number for shuttle and parking-related issues is 315.443.4652 (Parking and Transportation Services). Calls will be answered immediately during the regular business day (Monday through Friday during the academic year from 8:30 a.m. until 4:45 p.m.) If it is during non-business hours, please email parkmail@syr.edu and someone will get back to you on the next business day. If possible, report any incidents promptly, within 24 hours, and state all pertinent information (date, time of day, and shuttle number if known) so that the incidents can be resolved in a timely manner.
In case of an emergency or a vehicular accident on the Syracuse University campus, please call the Department of Public Safety at 315.443.2224.
Any information regarding road closures, detours, and current weather conditions that have an impact on transportation will be posted on our home page under news and headlines, and will be distributed through Parking and Transportation Services' Twitter account.